2022-2023 Little Miss Ceremonial
Aurora Peyketewa
"6 year old Aurora Peyketewa is from the Pueblo of Zuni! Her parents are Clybert and Candra Peyketewa. Aurora attends Shiwi T'sana Elementary school, loves to play outdoors and ride her horse, Rosie. A very loving and caring person, Aurora has a lot of spunk, enjoys meeting new people and is always interested in learning about her culture and traditions."
To invite Aurora to an event, please contact:
Intertribal Ceremonial Office
Phone: 505.905.1640
Email: intertribalceremonialqueen@gmail.com
Photos courtesy of C. Peyketewa
A fun event for Native American girls! Our "Little Miss Ceremonial" Princess helps our "Ceremonial Queen" promote awareness of this historical & present day Native American event - the Gallup Intertribal Ceremonial and is a representative of Native American & Indigenous youth!
Photos courtesy of Ceremonial Queen Pageant Committee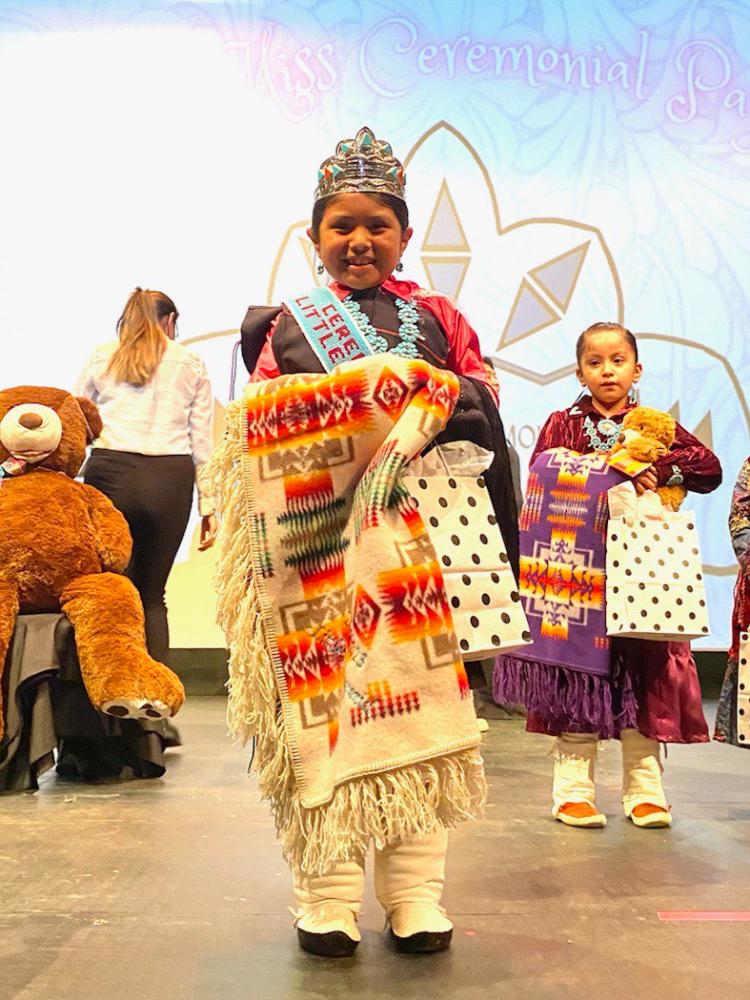 2022-2023 Little Miss Ceremonial
Aurora Peyketewa (Zuni Pueblo)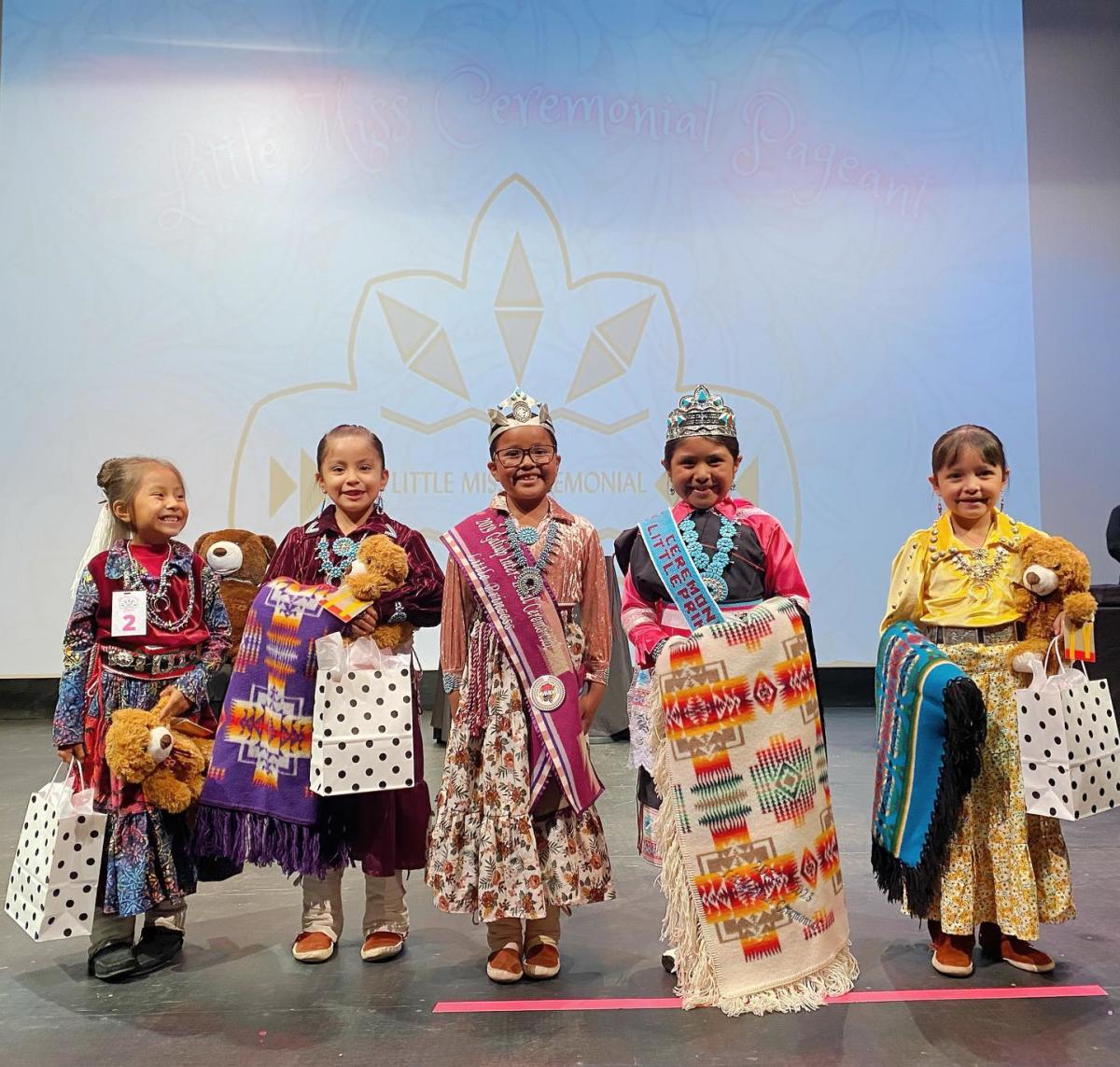 Left to Right: Ahren Daye, Reece Paisley Garcia – 1st Runner Up, Mya Morez (2019-2021 Little Miss Ceremonial), Aurora Peyketewa - 2022-2023 Little Miss Ceremonial, Snowflake Marlene Blackwell